| | |
| --- | --- |
| 2012 Ram 2500 Crew Cab SWB 4WD 6-Speed Manual | more info |
31 Photos

Miles:

Engine:

Transmission:

Price:

54,475

6.7L L6 OHV 24V TURBO DIESEL

6 Speed Manual



Low Miles, Powerful Strong Running Engine, Mechanically Sound, Clean Exterior, Clean Interior
| | |
| --- | --- |
| 2017 GMC Sierra 1500 SLE Double Cab 4WD 6-Speed Automatic | more info |
32 Photos

Miles:

Engine:

Transmission:

Price:

22,062

5.3L V8 OHV 16V

6-Speed Automatic



Powerful Strong Running Engine, Mechanically Sound, Clean Exterior, Clean Interior
| | |
| --- | --- |
| 2006 GMC Sierra 2500HD SLT Crew Cab 4WD Allison Automatic | more info |
34 Photos

Miles:

Engine:

Transmission:

Price:

147,304

6.6L V8 OHV 32V TURBO DIESEL

4-Speed Automatic



Powerful Strong Running Engine, Mechanically Sound, Clean Exterior, Clean Interior
| | |
| --- | --- |
| 2010 Chevrolet Silverado 2500HD LT1 Crew Cab 4X4 Allison 6-Speed | more info |
28 Photos

Miles:

Engine:

Transmission:

Price:

142,801

6.6L V8 OHV 32V TURBO DIESEL

6-Speed Automatic



Powerful Strong Running Engine, Mechanically Sound, Clean Exterior, Clean Interior
| | |
| --- | --- |
| 2004 Nissan Titan LE Crew Cab 4WD 5-Speed Automatic | more info |
32 Photos

Miles:

Engine:

Transmission:

Price:

147,351

5.6L V8 DOHC 32V

5-Speed Automatic



Powerful Strong Running Engine, Mechanically Sound, Clean Exterior, Clean Interior
| | |
| --- | --- |
| 2006 Ford F-250 SD Lariat Crew Cab 4X4 Automatic FX4 | more info |
32 Photos

Miles:

Engine:

Transmission:

Price:

167,420

6.0L V8 OHV 32V TURBO DIESEL

5-Speed Automatic



Fuel Efficient, Mechanically Sound, Clean Exterior, Clean Interior
| | |
| --- | --- |
| 2007 Dodge Ram 2500 SLT Quad Cab 4WD 6-Speed Manual | more info |
30 Photos

Miles:

Engine:

Transmission:

Price:

180,601

5.9L L6 OHV 24V TURBO DIESEL

6 Speed Manual



Powerful Strong Running Engine, Mechanically Sound, Clean Exterior, Clean Interior
| | |
| --- | --- |
| 2004 Dodge Ram 3500 Laramie Quad Cab 4WD 6-Speed Manual | more info |
30 Photos

Miles:

Engine:

Transmission:

Price:

153,200

5.9L L6 OHV 24V TURBO DIESEL

6-Speed Manual



Powerful Strong Running Engine, Mechanically Sound, Clean Exterior, Clean Interior
| | |
| --- | --- |
| 2006 Dodge Ram 2500 SLT Quad Cab 4X4 Automatic | more info |
28 Photos

Miles:

Engine:

Transmission:

Price:

204,500

5.9L L6 OHV 24V TURBO DIESEL

4-Speed Automatic



Powerful Strong Running Engine, Mechanically Sound, Clean Exterior, Clean Interior
| | |
| --- | --- |
| 2009 Chevrolet Silverado 2500HD LT Crew Cab 4WD 6-Speed Automati | more info |
26 Photos

Miles:

Engine:

Transmission:

Price:

138,278

6.0L V8 OHV 16V

6-Speed Automatic



4 Wheel Drive, AM/FM Stereo, Adjustable Pedals, Adjustable Seats, Adjustable Steering, Air Bag(s), Air Conditioning, Aluminum Wheels, Anti-Lock Brakes, Automatic Headlights, Body Side Moulding, CD Player, Cargo Area Tiedowns, Center Console, Child Proof Locks, Chrome Step Bars, Cloth Upholstery, Cruise Control, Daytime Running Lights, Disc Brakes, Fog Lights, Fold Down Rear Seat, Front Air Dam, . . .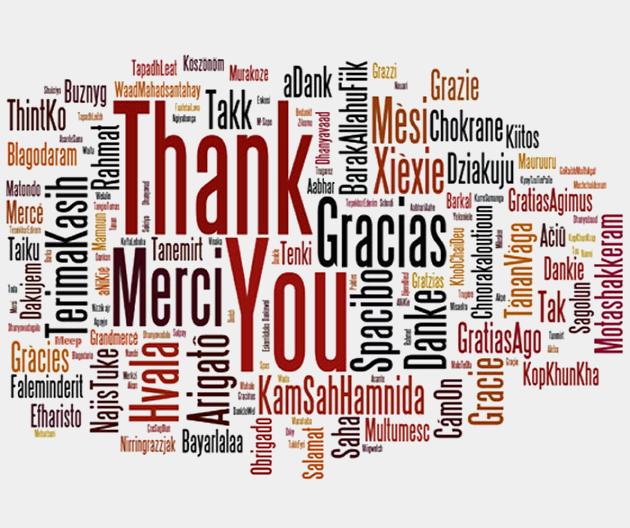 PHOTOS ()
APPLY NOW FOR CREDIT TO GET THIS VEHICLE!
WE WANT TO HEAR FROM YOU
TELL US YOUR BEST OFFER
EMAIL THIS VEHICLE TO A FRIEND
PAYMENT CALCULATOR
Please understand that using the above payment calculator does not represent an obligation by any party to provide credit nor does it obligate you to accept any credit offered. Ultimately, any credit, if offered, is usually calculated based on your credit worthiness, amount of down payment, negotiated price, trade-in allowance and any extras or discounts that affect the final purchace price and what your payment amount will be.
Kenny's Auto Mart
1895 Pear Street
Harrisonburg, VA 22801
(540) 433-8585 (tel)
(540) 433-8757 (fax)
800-296-8585

| | |
| --- | --- |
| Mon: | 9:00AM - 6:00PM |
| Tue: | 9:00AM - 6:00PM |
| Wed: | 9:00AM - 6:00PM |
| Thu: | Closed |
| Fri: | 9:00AM - 6:00PM |
| Sat: | 9:00AM - 4:00PM |
| Sun: | Closed |
TELL US ABOUT YOUR TRADE-IN
Kenny's Auto Mart

Kenny's Auto Mart
1895 Pear Street
Harrisonburg, VA 22801
(540) 433-8585 (tel)
(540) 433-8757 (fax)

| | |
| --- | --- |
| Mon: | 9:00AM - 6:00PM |
| Tue: | 9:00AM - 6:00PM |
| Wed: | 9:00AM - 6:00PM |
| Thu: | Closed |
| Fri: | 9:00AM - 6:00PM |
| Sat: | 9:00AM - 4:00PM |
| Sun: | Closed |

~ Say Yes & We'll Do The Rest! ~
Email Us
Email us using your online webmail account